Djali Vesela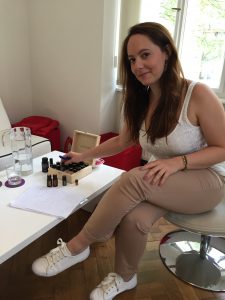 The founder, main therapist and a mindfulness coach, certified and trained in mindfulness, psychology, coaching, well-being, aromatherapy, ayurveda and pranic energy. Djali works both in Prague and Amsterdam.
Well-being Therapy Sessions – 55 min. sessions, mid to long-term tailored approach, consisting of talk therapy and self-improvement tasks as to discover your/couples true happiness. Djali will assess the modality needed based on the first session.
Mindfulness Coaching – 83 min. sessions, typically done over 8-10 weeks. Week by week you realise how easy it is to sink in into 'here and now' and how to implement it in your daily life. The practice brings you greater joy of life and happiness. You can also drop in for single sessions with emphasis on life goals goal orientation and emotional issues.
Mindfulness Customised – 50 min. of Mindfulness for those who don't want to commit to 8 sessions of 83 min.
Health Consultation & Pranic Healing – 60 min. Do you have issue with your sinuses, sleep, tiredness or something else physical? That's what this holistic session looks into, applying the power of prime essential oils, herbs and pranic energy healing to complement it.
Learning to Meditate & Be Mindful – 60 min. This session is great for beginners to learn how to practise on their own. This session can serve as a jump start for overall body heaviness release and ailment recovery. You will typically need 3-5 sessions.
Pranic Energy Healing – 75 & 40 min. of Healing of aches pains or even deeper ailments and bothersome feelings through energy transfer.
Health Consultation (oil/herbs recommendation) – 40 min. of holistic advice on what oils, herbs and methods to apply to naturally treat ailments and stress impact on body and mind. Djali will personally attend to you with her years of experience in aromatherapy, ayurveda, wellbeing treatments and prana energy. Book your consultation here Health Consultation.
Mindful Business Coaching – 90 min. of boosting your business and guidance to come up with new ideas. Djali's mindful and constructive approach will give you both kick start and take you a step further. Want to have a superb business set up? Commit to these sessions to start reaping the fruits. Guess what, to harvest you have to invest.
Mindfulness Group Course – A more affordable way how to learn and adopt mindfulness. See details here http://www.mindfulnesscoach.cz/group-course/
Compassion Coaching -Typically 80- 90 min. sessions helping with how to: stop being so hard on yourself, handle difficult emotions with greater ease,  motivate yourself with encouragement rather than criticism, transform difficult relationships.
Well-being Workshops – 6-hour weekend workshop, in cooperation with a meditation teacher, providing a foundation for an improved life in a few simple steps and hints how to apply them in your every day life. The workshop is taught in two blocks of 2 hours, with a 10 minutes break after each hour, a 30 min. meditation after each 2-hour block, and an hour break for a healthy vegetarian lunch after the first 2.5 hours, which is provided. Attendee capacity: 8 people.
Energy Vibration Elevation Treatment – 60 min. of high impact treatment, focused on awakening your prana through ancient breath work techniques, awareness towards one's energy guidance and a body calming lie down meditation. You will walk out rejuvenated and seeing things from a new perspective.
Meditation – Should you like to meditate with Djali, she does a 35 min. of tailored meditation.
Viktoria Swan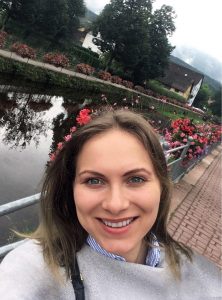 Art of Living certified meditation teacher.
Meditation – 30 min. tailored to the client's mindfulness level. Viktoria starts your first meditation session with an experience of mindfulness transferred into meditation, and then guides you through her calm meditation to achieve utter peace. Our clients walk out relaxed like after having had a very good nap. They also report very good sleep and feelings of calm for a few days after the meditation.
Pranayam Breathing – 30 min. of this ancient technique teaches you and guides how to increase your energy vibrations (the feeling good levels,) and how to practise at home to achieve them every day. The breathing with Viktoria is always a bit more elevating than the one done at home, as her energy vibrations are constantly kept at the utter high with her rigorous practice.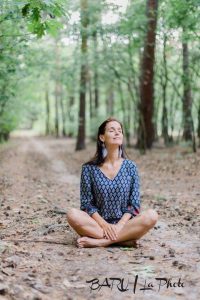 Charlotte Vrindavani
Charlotte is a certified nutritionist, Simply Meditation teacher, and a life style coach.
Nutrition Consulting – 60 min. of tailored advice how to adjust your diet as to achieve the best energy levels and optimal mind balance. Charlotte will also equip you with healthy yet utterly tasty recipes, fit exactly for you body type and your life style set up.
Cooking Coaching – a four hour course tailored to your dietary needs, with quick and easy tips how to implement healthy cooking into your every day life and sustain it.
Simply Meditation Course – 2-3 x 120 min. of a meditation course, equipping you with a set of techniques to take home for your easily applicable daily meditation practice. The course is bliss of relaxation done with candles, essential oils, herbal tea and fruit refreshment.
 Meditation Session – 35 min. come for a follow up, or just drop in for a blissful session of a meditation.
Integrated Life style Coaching – 60 min. of consulting on where your life should be heading and what tools to apply. Charlotte reaches deeply into the past, gathering wisdom from East and West, while still staying current with the frontiers of new discovery in cognitive science, genetics, and other disciplines.
Om Chanting – Come to chant with us , under Charlotte's guidance, to experience emotional well-being, transform negativity into positive energy with our group practice that uses the transformational power of OM. Om chanting is scheduled based on demand and current universe constellation. Capacity 10 attendees.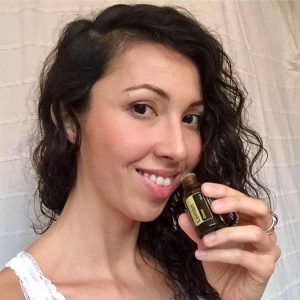 Argyro Leman
Certified Angelic Reiki healer, aromatherapist, massage therapist and a spiritual therapist.
Energy Healing
– Tailored energy work processing your negative energy through intensive prana channeling, body work and essential oil.
Aroma Touch Workshops – Try this amazing Doterra patented technique, with deep healing and bonding effects. It is very easy to learn, and that's why it has been taught all around the world for couples and families.
Aromatherapy Workshops – This aromatherapy goddess regularly gives workshops on both basic and advanced use of essential oils in every day life, including cooking with aromatherapy and raw recipes.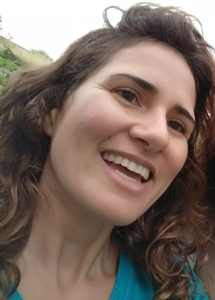 Ekaterini Koliai
Art of Living certified meditation teacher, yoga teacher of Sri Sri Yoga and Yin Yoga.  Enjoy her company charged with positive energy at a meditation course in our Rhodes Retreat villa.